Grounds - Park Place Inn and Cottages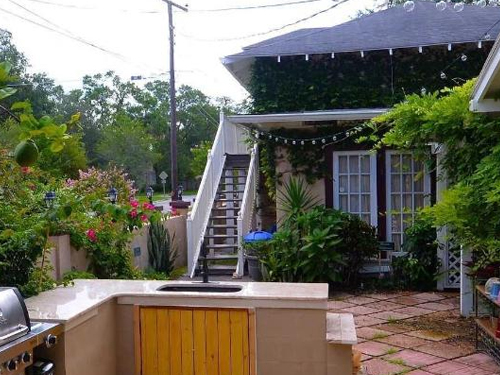 Wisteria Arbor
An Wisteria Arbor drapes purple clusters of cascading garlands over the pergolas between the Ivy Cottage and the Park Place Inn Cottage connecting to the paved back patio and stepping up to the front porch - a wonderful space for a cocktail event, small wedding, or dining with the stars.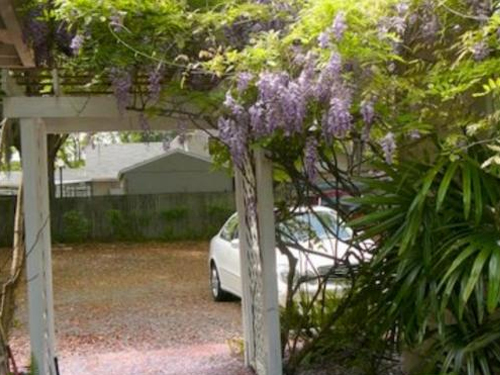 Chef's Herb Garden
The Chef's Herb Garden between the Ivy Cottage and the Studio Cottage is where Chef Aaron grows his Herb du Provence and edible flowers. He keeps them enclosed but you can still see them behind the rod iron gates.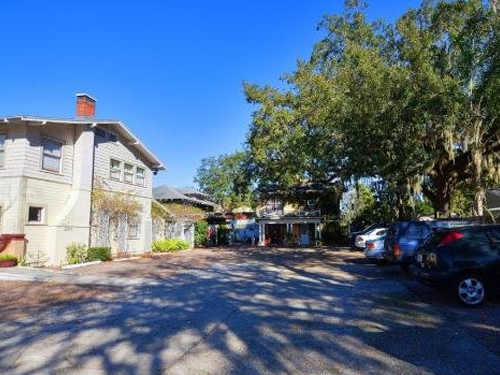 Parking
Private Parking is our own and we are offering to our guests for free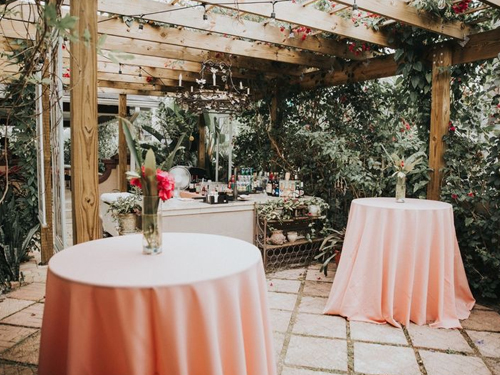 Events
While the Park Place B&B and the Cottages is the perfect site for family gatherings, weddings, and corporate events there will be a charge imposed for using the Cottage for an "event". An "event" is defined as gathering of 4 or more persons beyond those who are booked into the cottage. For example, if your cottage has two (2) queen size beds it can sleep up to 4 persons (2 per bed). Under these conditions an "event" would be defined as 8 persons. Any "event" will require the approval of the Innkeepers and the cost will depend on the amount of wear and tear the cottage will experience during your stay. There also will be a charge to carry off the additional trash generated for your event. Please check with the innkeepers before scheduling any event at the Inn directly or if booked and catered by Creations Catering speak with the wonderful and hospitable staff of Chef Aaron Butler.